While he may not be as famous as R2-D2, C-3PO or Robbie the Robot, guests at Aloft Chicago Mag Mile, will certainly come away from their stays remembering Corgan, the latest addition to the hotel.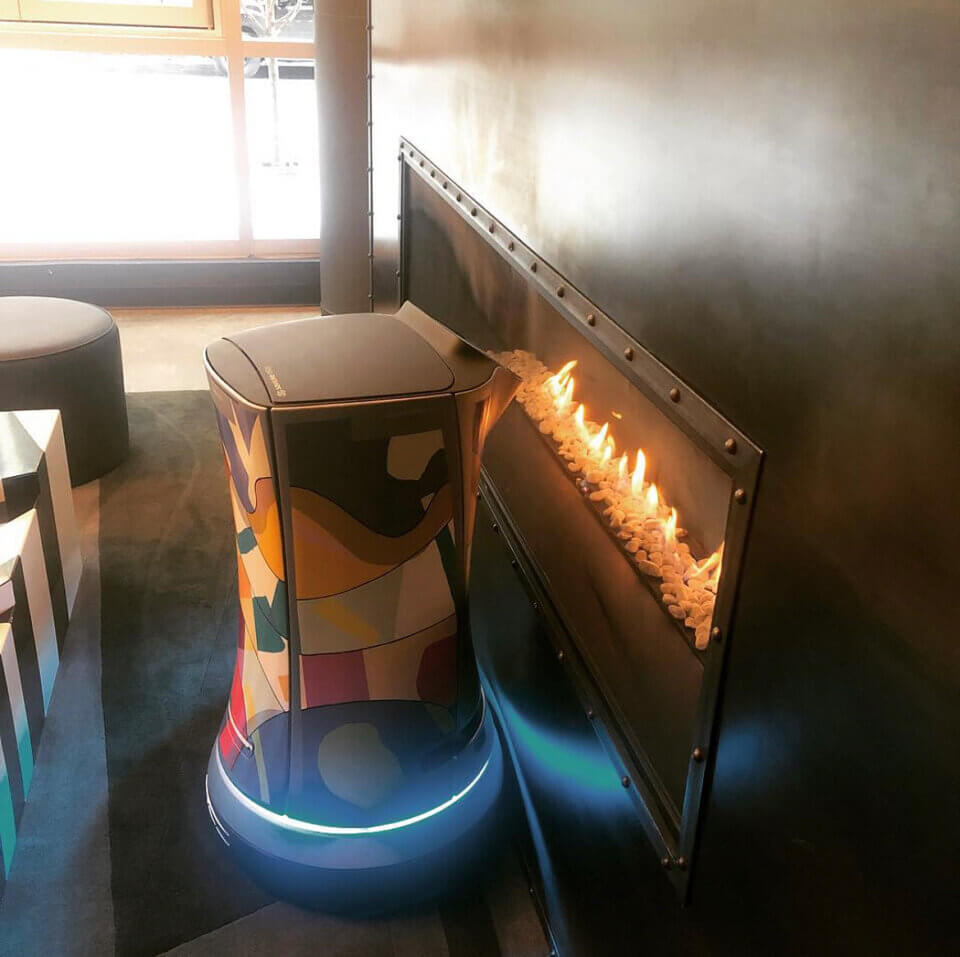 Standing at three feet, and festooned in a kaleidoscope of colors, Corgan serves as a guest ambassador, mixing and mingling in the lobby and providing guests and visitors with jokes, goodies and a selfie to send back home.
When not entertaining guests, Corgan provides bespoke room service and delivers forgotten toiletries, dental necessities, towels and even drinks and snacks to the guest's room. After delivery, guests receive a celebratory side-to-side dance.
Corgan was manufactured by Relay Robotics/Savioke, who is Aloft and Marriott on a pilot program for the robots. "Aloft Chicago Mag Mile is the largest Aloft in the Americas and opened in a major city, so we wanted to offer this exclusive item to guests," said Douglas Ambrose, food and beverage director at the hotel. "He is a great topic of conversation with guests and adds to the whole experience Aloft is trying to create."
The robot can send any packaged and sealed food items to any guestroom in the hotel. "When he's not on a delivery he wanders the lobby looking for someone to tell a joke to or give a small gift or candy," said Ambrose.
Corgan has already made an impression on guests—especially kids. "Overall the guest reaction has been positive," said Ambrose. "Kids love him. We often get parents or guardians calling down asking for us to send the robot up for the kids. We fill him with candy, slinkies, hand sanitizer or branded coozies and he offers them to guests as he wanders the lobby. Guests also love his sense of humor—he offers fun, digital jokes."